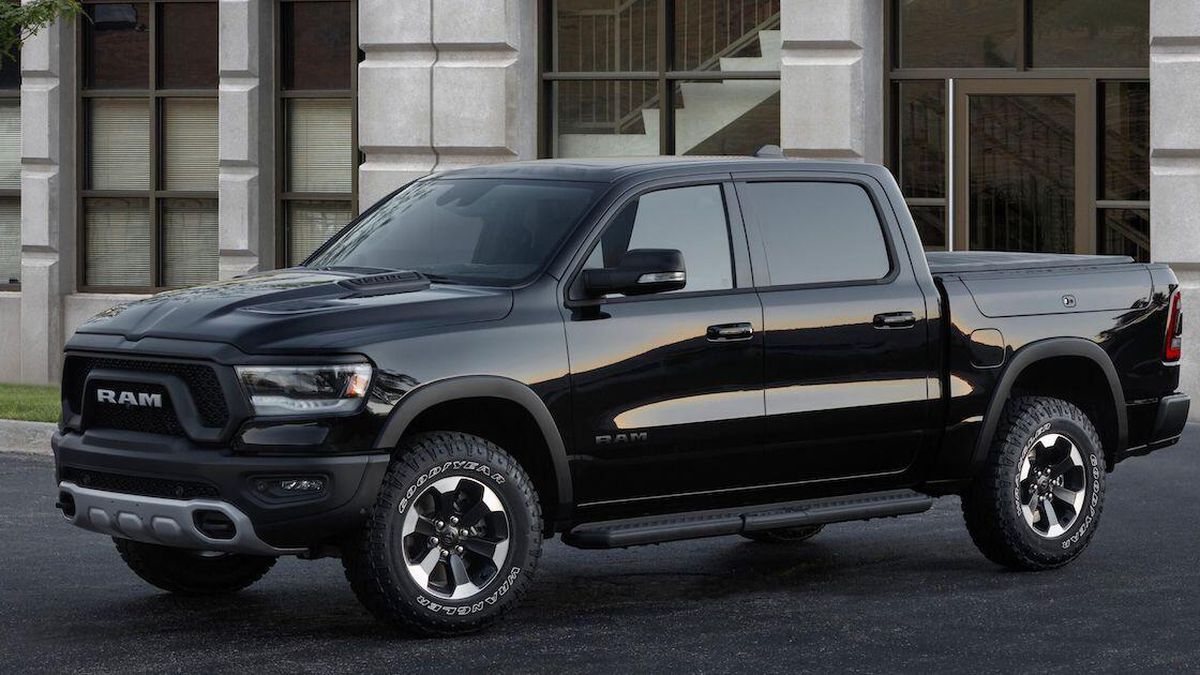 No longer are pickup trucks seen as an extension of the workplace. In fact, these days pickups are less and less likely to be relied on as utilitarian workhorses of the automotive world. Over the last decade modern pickup trucks have been rivaling luxury vehicles thanks to the luxurious interior cabins and cutting-edge technology. Some, like the all-new Ram 1500 TRX, even have the performance muscles to flex against muscle cars and the added bonus of being a capable off-roader that's here to shut down the competition in the off-road pickup segment. In short, pickup trucks quickly transitioned into the perfect mix of features that range from practicality to luxury.
While the Detroit Big Three — GM, Ford, and Stellantis (parent company of Ram Trucks) are embroiled in a race to evolve, improve and expand the pickup segment, none of them are coming close to what Ram has going on. Ram Trucks has an extensive and innovative lineup with numerous trims and special editions, ranging from performance and visual packages.

Here's what you should know about the upcoming Ram 1500 G/T.
The Ram 1500 G/T
According to Insiders, the G/T package is destined for the Sport, Rebel, and Laramie trims of the Ram 1500. Customers can enjoy a mix of both performance and visual accents with this latest package, unlike some of the visual ones in the past. In fact, the Ram 1500 G/T is said to borrow design cues from the TRX. On the outside, the Ram 1500 G/T includes a Sport Performance Hood and some G/T package graphics. When it comes to performance, the G/T package will likely include such features as a new passive cold-end exhaust system, a Mopar Cold Air Intake, and a 3.92 rear axle. That said, the Ram 1500 G/T really shines when it comes to the interior.
TRX-Inspired Interior
The Ram 1500 G/T comes with the G/T Interior Theme, thus upgrading the truck's hardware. The package includes options such as a new 8-way adjustable leather bucket seats, adjustable lumbar support, and a leather-wrapped steering wheel as well. Additionally, Ram is rumored to be adding paddle shifters that work in tandem with a TRX-style console shifter. Other interior perks include:
Radio/Driver Seat/Mirrors/Pedal Memory

LED Footwell Lighting

Underseat Lighting

Exterior Mirrors with Memory Settings

Driver Seat with Memory Settings

Rear Door Accent Lighting

Front Ventilated Seats (Not Available on Rebel)

Rebel Mopar All-Weather Floor Mats

Bright Mopar Pedal Kit

Floor Console

Power Adjustable Pedals with Memory
For the time being there hasn't been a public press release from Ram Trucks confirming this information. Insiders expects that to change very soon as automakers finally make their way towards the 2022 model year.