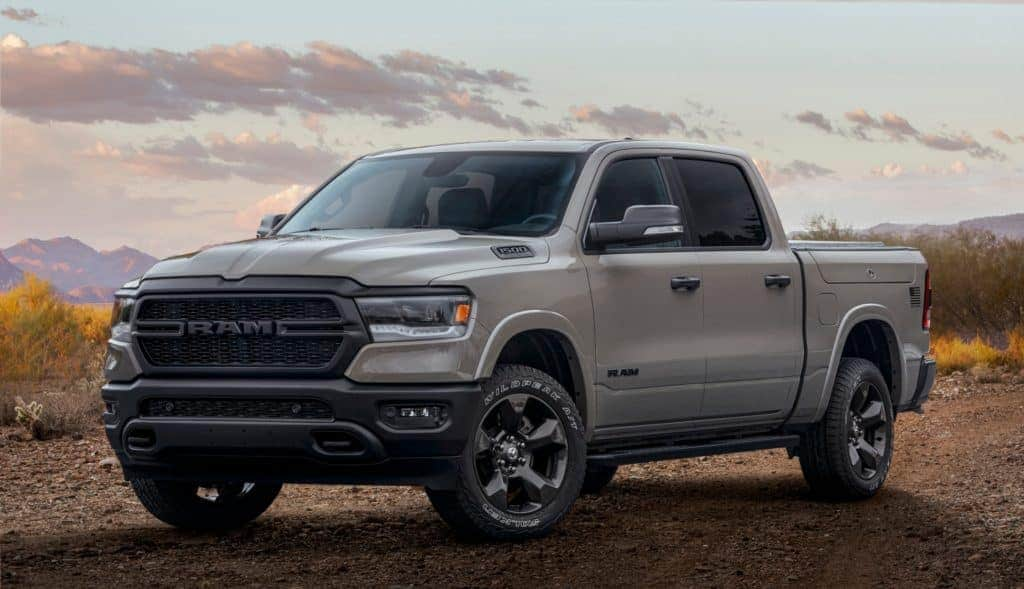 While the

RAM 1500

is a multifaceted truck, it really shines when you take it out on rugged terrain. Plus, there are always

new truck accessories

that can make it even more of an off-roading beast.
Beadlock Capable Wheels
To improve surface area and traction, you can lower the pressure in your tires. However, this can be hazardous, which is where beadlock capable wheels come in. They use locking rings to help ensure that the bead won't get disconnected from the wheel.
2-Inch Lift Kit
The RAM 1500 already has great ground clearance, but it can make it even better with a 2-inch lift kit. In addition to having more clearance, this also gives you the opportunity to put bigger tires on your truck.
Rambar with LED Lights
Plan to do a little off-roading when the sun goes down? Adding a Rambar with LED lights will help light things up. They're extremely bright, so you should have little-to-no trouble finding your way no matter how dark it gets.
Rubber Floor Liners
When you venture out of your truck on our off-roading adventure, you'll almost certainly return with dirt, mud, or who knows what else on your boots. With heavy-duty rubber floor liners, you can keep your truck's floor nice and protected.