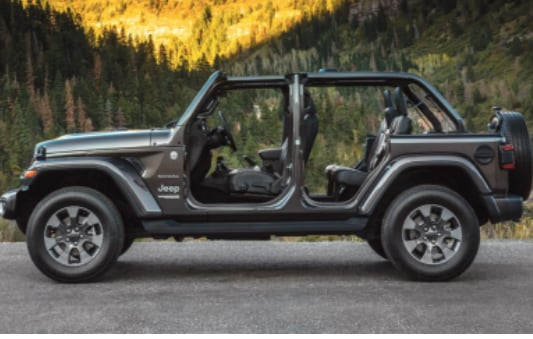 You can still enjoy a capable SUV like the 2022 Jeep Wrangler even if you're concerned about gas mileage. This model is more fuel-efficient than you would think, and there are plenty of ways for your
Jeep Wrangler dealer
at Gengras Chrysler Jeep® Dodge to help you build a greener Jeep SUV.
EcoDiesel Engine
The 2022 Jeep Wrangler is available with a variety of engines, including the efficient 3.0-liter EcoDiesel V6 engine. It offers plenty of horsepower and an astounding amount of torque, up to 442 lb-ft.
This engine allows the 2022 Jeep Wrangler to tow up to 3,500 pounds, but it's actually far more efficient than all the other engine options.
The standard 2.0-liter turbo engine allows the 2022 Jeep Wrangler to travel 21 miles per gallon in cities and 24 miles per gallon on the highway, according to EPA estimates. When you outfit this Jeep SUV with the EcoDiesel engine, those numbers rise to 22 MPG in cities and 29 MPG on the highway.
The Jeep Wrangler 4xe
However, if you're really looking for a fuel-efficient SUV, we have to recommend the 2022 Jeep Wrangler 4xe. This is the plug-in hybrid version of the 2022 Jeep Wrangler. This means that it combines electricity and gasoline to power you from point A to point B, enabling it to stretch far more mileage out of each gallon of gas.