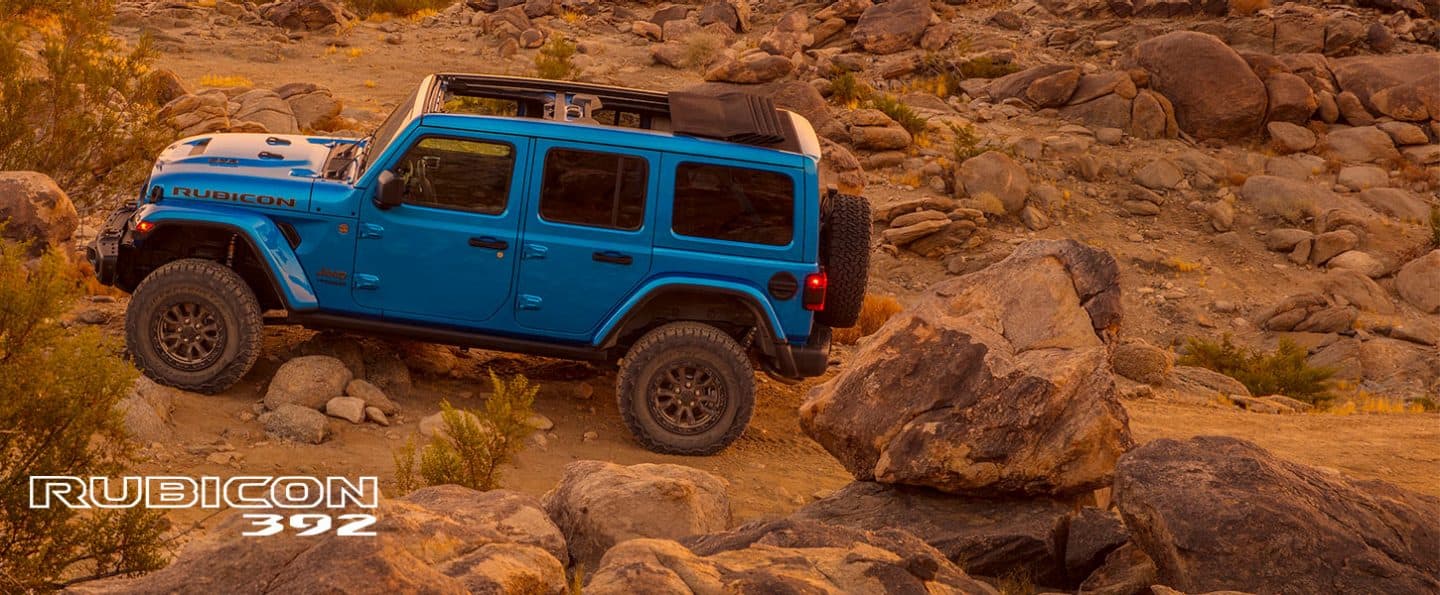 Jeep Wrangler Mopar Accessories for Sale
Brought to you by Gengras Chrysler Dodge Jeep Ram of East Hartford
If there is any vehicle that has a fan club, it's the Jeep Wrangler. This vehicle is an American icon and because of that, it's the only 4x4 that some people will buy. Best part is, even though Jeep Wranglers come with a great selection of standard features, they also come with the industry's largest catalog of genuine Mopar accessory parts. In this post, we will talk about some of the most popular Mopar accessories that you will be able to add onto your Wrangler and make it uniquely yours.
Jeep Wrangler Exterior Accessories
When it comes to making your Jeep Wrangler stand out, these exterior accessories are a great place to start! We're especially big fans of the beadlock-capable wheels which look fantastic on Wranglers. However, we couldn't be here without mentioning items like the spare tire kit, tube steps, and even the front air deflectors; all good looking stuff. Mopar has really thought of everything in this category and offers you all the options you need to make your Wrangler a standout.

·         Wheel Locks
·         Door Sill Guards
·         Beadlock-capable Wheels
·         Tube Steps
·         Grill and Winch Guards
·         Soft Tops
·         Front Air Deflectors
·         Tire Covers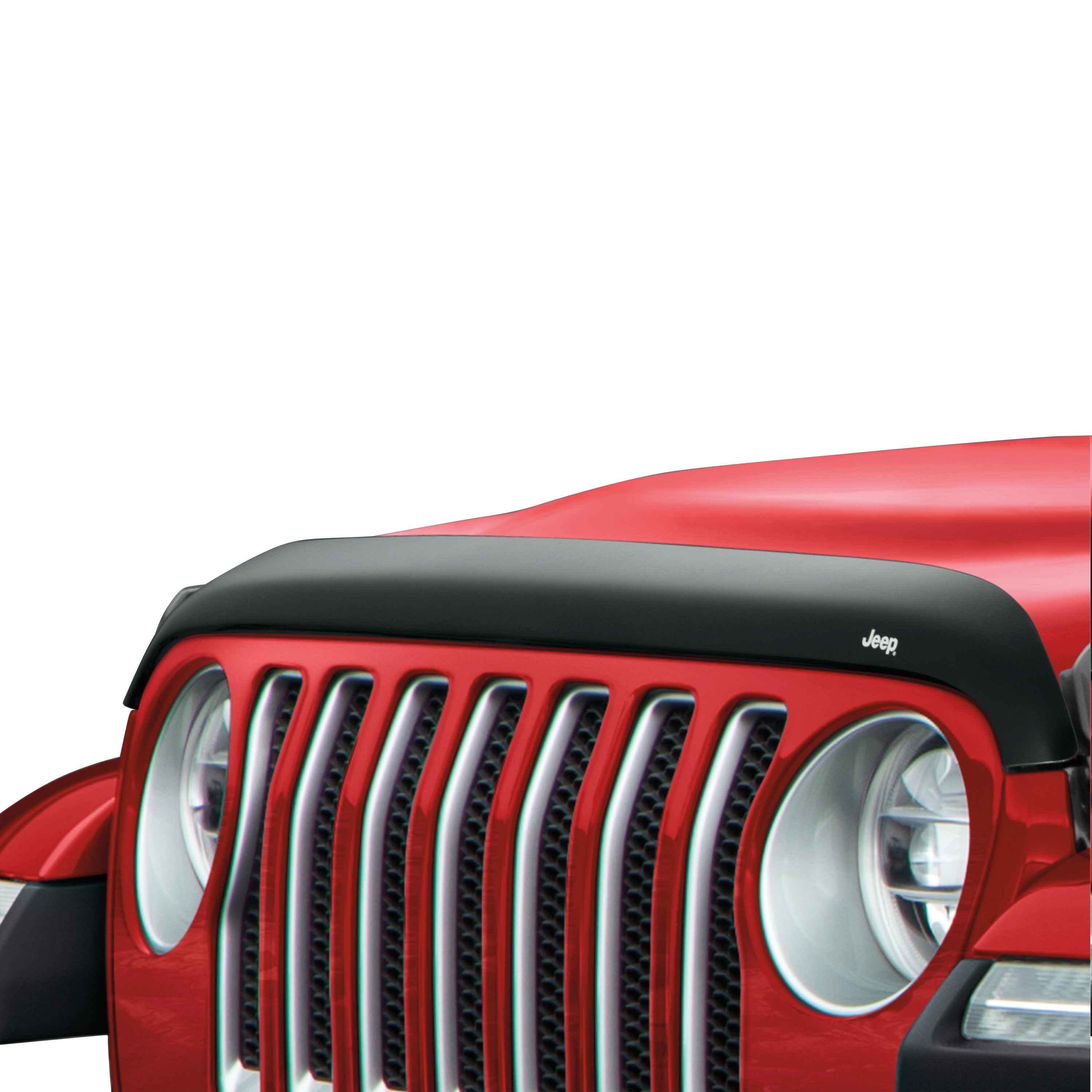 Jeep Wrangler Cargo and Hauling Accessories
Wrangler owners tend to use their vehicles for hauling all sorts of gear and the folks at Mopar have designed plenty of accessories to help out. No matter the season, you can choose roof top carriers to carry any sports gear you need to transport. There are also tow receivers, cargo nets, and all sorts of bags and cargo carrying equipment.

·         Tow Hitch Receivers
·         Removable Roof Rack
·         Hitch Ball Mount Adapter
·         Roof Basket
·         Water Sports Carrier
·         Bike Carrier
·         Cargo Nets
·         Ski and Snowboard Carrier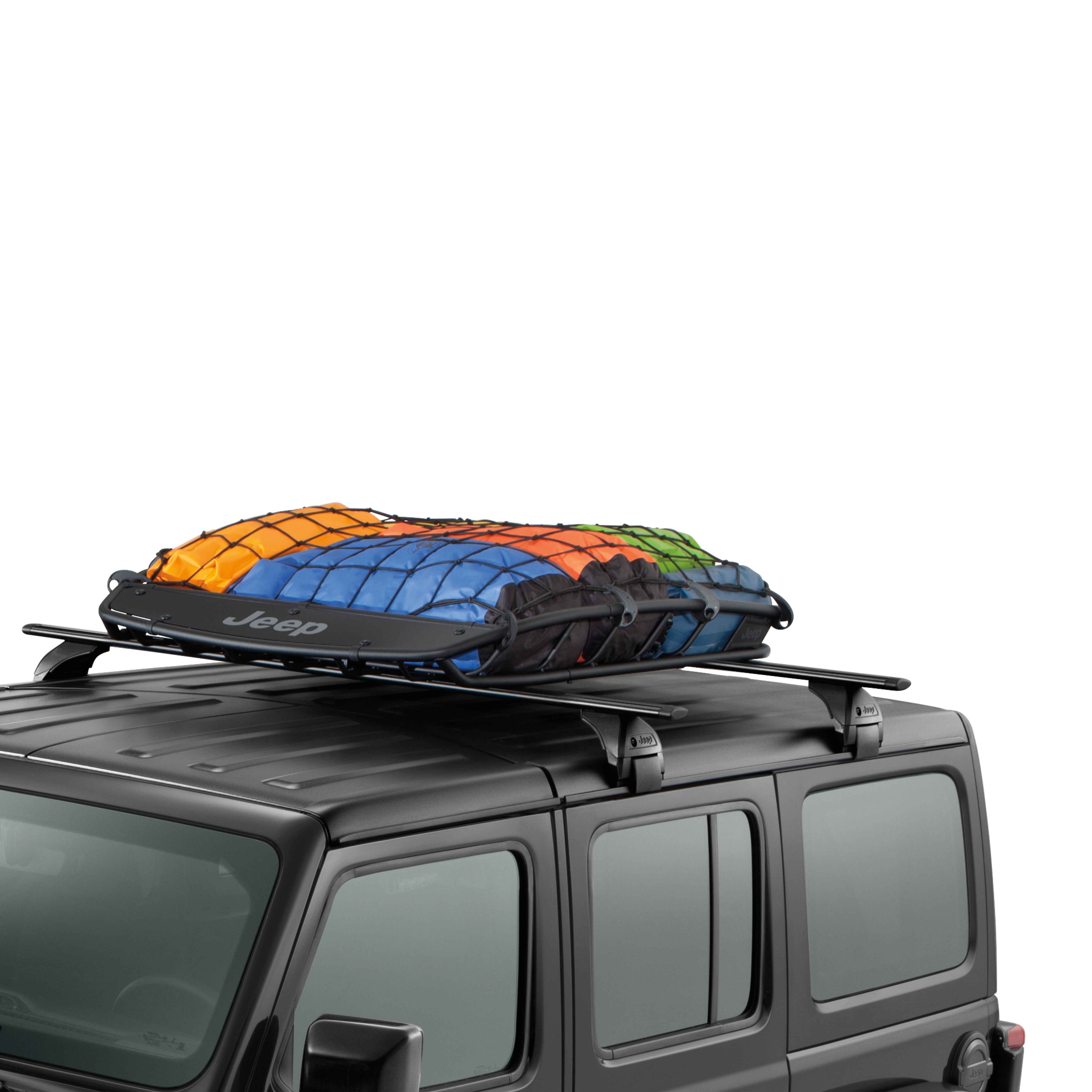 Jeep Wrangler Interior Accessories
Mopar has a large number of accessories available to customize the interior of your Wrangler. These accessories are especially helpful for anyone who is looking to spruce things up a little. Consider, for example, some nice all-weather floor mats, premium carpeted floor mats, a pedal trim kit, and even a Pet Kennel.

·      All-weather Floor Mats
·      Durable Rubber Cargo Tray
·      Cargo Storage Tote
·      Cargo Net
·      Tailgate Table
·      Premium Carpet Floor Mats
·      Pet Kennel
·      Pedal Trim Kit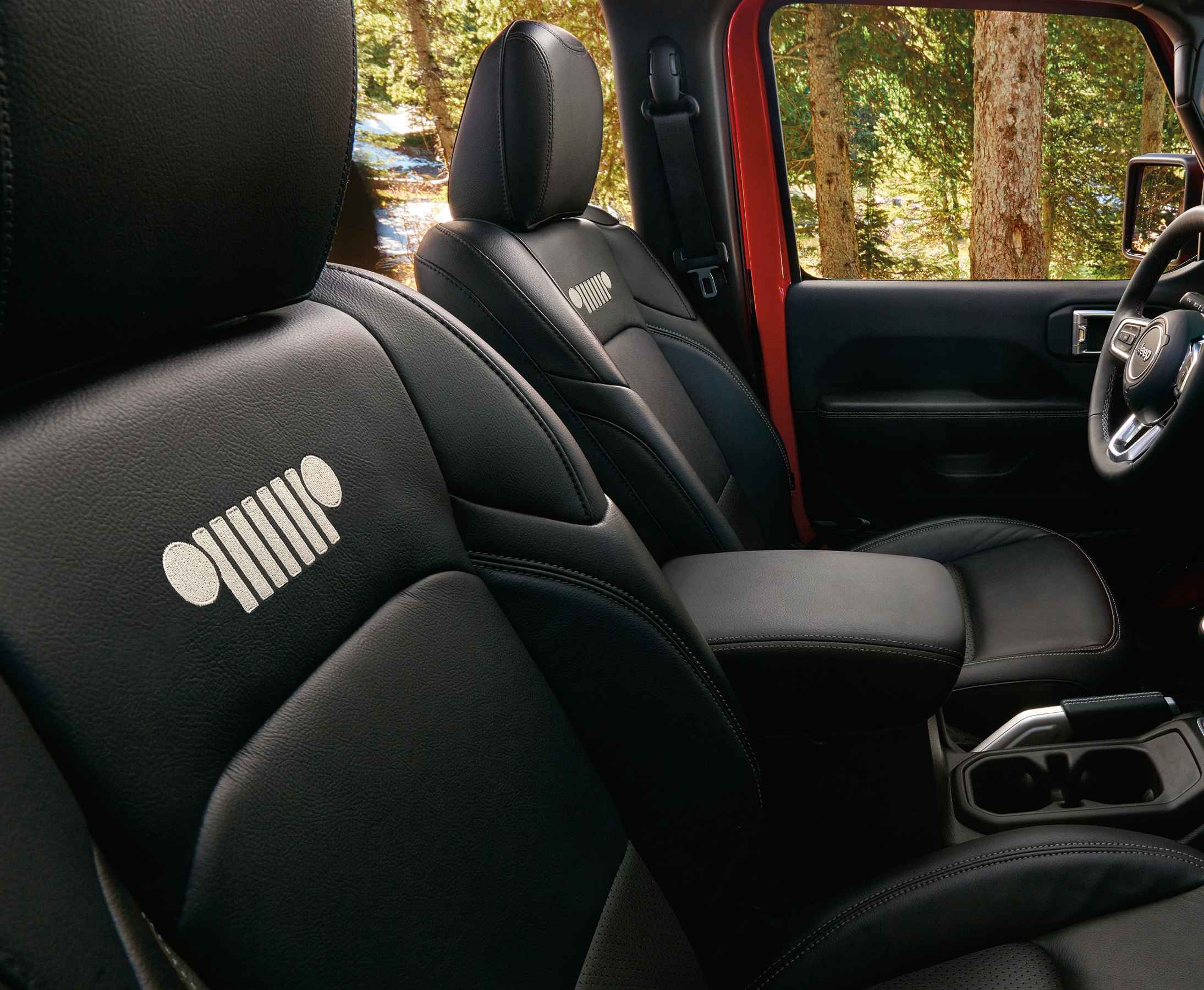 Jeep Wrangler Performance Accessories
Mopar has a large number of accessories to give your Wrangler a performance boost.  From engine performance accessories to suspension parts, Mopar has a complete selection of accessories to take things up a notch. The best part is that these accessories are designed by Mopar engineers and thus are guaranteed to fit and perform like factory parts do, and that's for a reason -they are factory parts!

·         Fox Premium Steering Damper
·         Cold Air Intakes
·         Lift Kits
·         Heavy Duty Brake Kits
·         Differential Covers
·         Performance Front Axles
·         Ring and Pinion Gears
·         Wiring Kits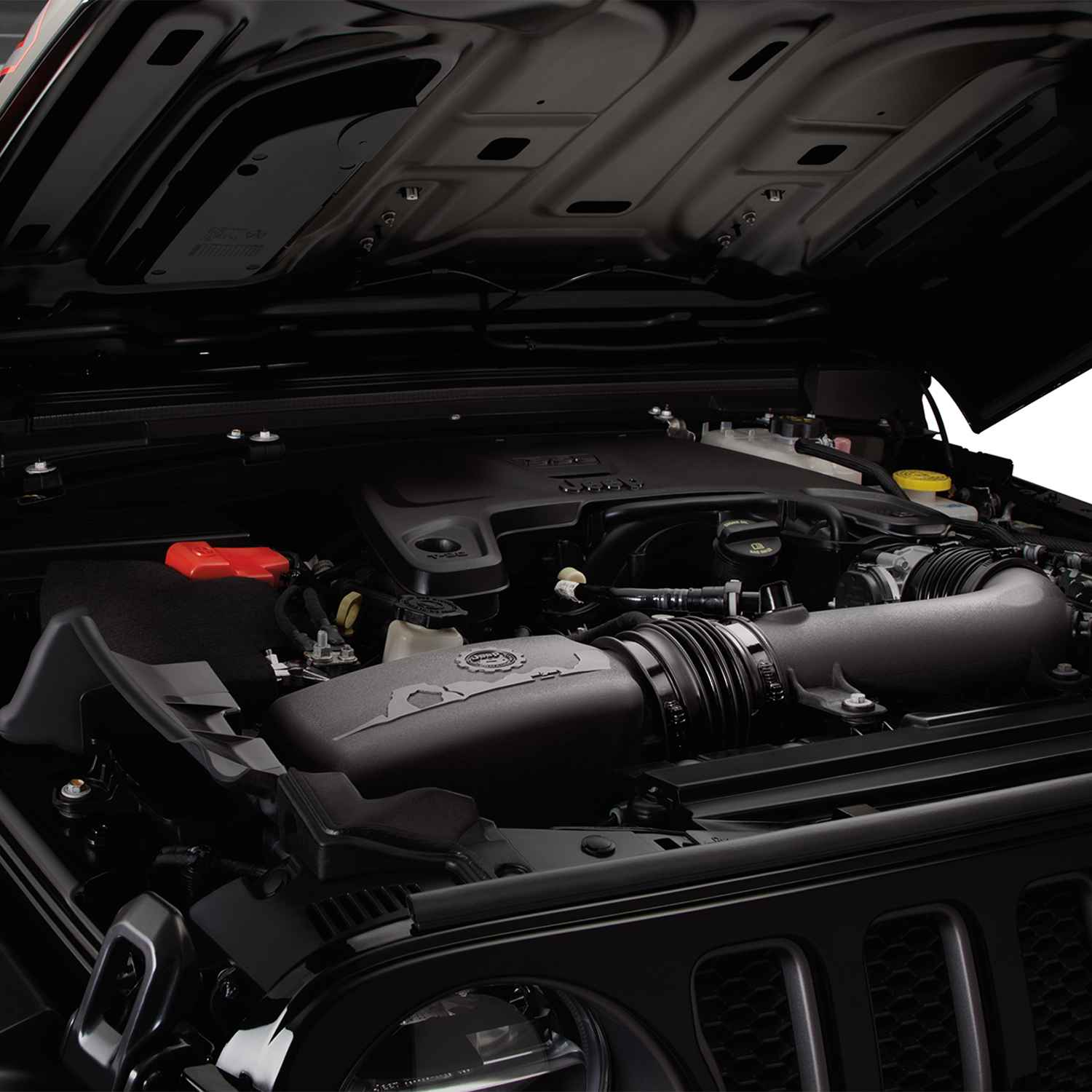 Your source for Jeep Wrangler accessories: Gengras Chrysler Dodge Jeep Ram
Now that you know about some of the great accessories that you can get for your Jeep Wrangler, take a peak at the online catalog and see if there are any you want! At the
Gengras Service Center
, you can order parts, and we can even help you install some items. Your Wrangler will be more capable than ever, and look even better. 
We'd love to see you at Gengras Chrysler Dodge Jeep Ram soon and help you trick out that Jeep Wrangler!