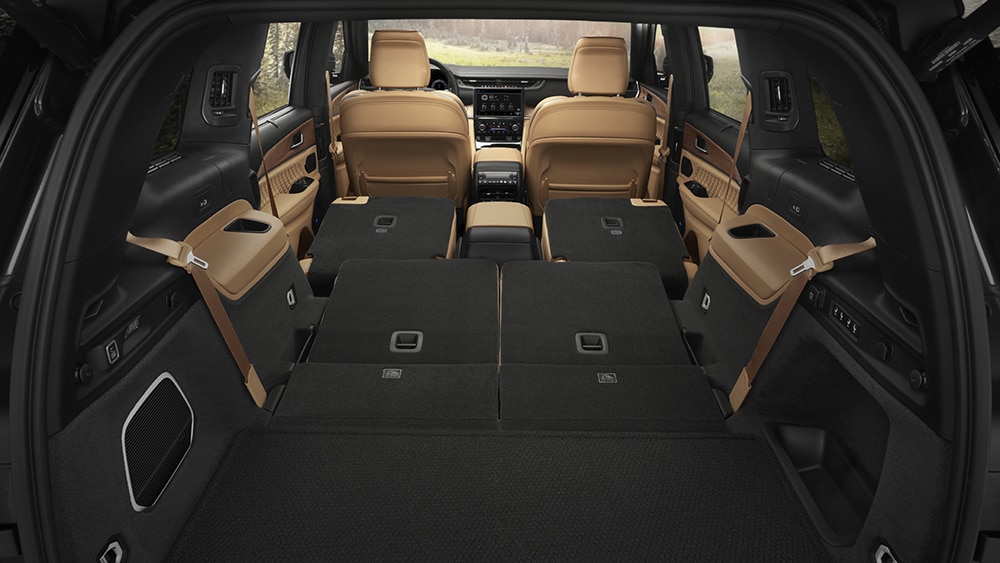 Are you searching for a spacious, exciting SUV, then look no further than the Jeep Grand Cherokee L. The Grand Cherokee L is unique in the Jeep lineup, with its third row seating and incredibly roomy cabin. Here is why you will want to check out the new Grand Cherokee L at Gengras Chrysler Dodge Jeep.
A Third Row of Seats Adds More Space
The Jeep Grand Cherokee L is the sort of vehicle that can make any drive in Los Angeles fun. With a passenger volume of 152 cubic feet, there is ample space for six passengers to stretch and get comfy. The third row of seats means that no one needs to be sandwiched; even in the back, you have plenty of leg room.
Power and Performance
The Grand Cherokee L is not just spacious; it also has a 3.6-liter V-6 engine that generates 290 horsepower. Available four-wheel drive to provides outstanding traction on just about any drivable surface.
Test Drive a Jeep Grand Cherokee L Today
You don't get the opportunity to drive a third row SUV like the Jeep Grand Cherokee L every day. If you are interested in seeing what it feels like to get behind the wheel of this luxurious vehicle, you should visit Gengras Chrysler Dodge Jeep Ram and take one on a test drive. To schedule a test drive, contact us today!