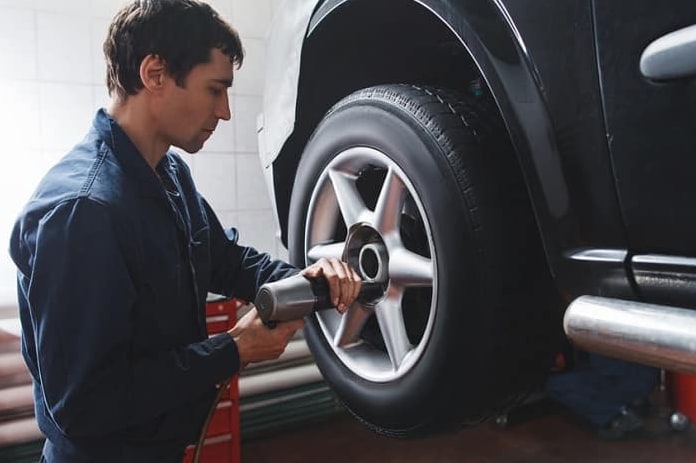 Driving home in your new RAM truck can be a thrilling feeling that's hard to beat. But if you're going to get the best performance and the most potential out of your rugged pickup truck, you'll want to make sure to keep your RAM parts in good condition.
The service team here at Gengras Chrysler Jeep® Dodge Blair will take excellent care of every component of your vehicle, including your tires. Here's how to best protect your tires and improve daily performance.
How to Avoid Tire Wear
One of the most important aspects of protecting your tires is avoiding tread wear. Your tread is what allows your tires to grip the road or the trail and get you where you need to go. Of course, your tire pressure is also incredibly important when it comes to maintaining a comfortable ride.
The most important way to keep your tires in good condition is to routinely keep them at the right air pressure. Low tire pressure significantly increases the rate of tread wear, so keeping them filled to the recommended air pressure will help extend the life of your tires.
Rotating your tires regularly allows them to wear evenly while making sure your tires provide reliable grip on the front and back.
It's also important to look for any signs of wheel alignment issues since your tires can quickly wear down in one spot when your wheels are out of alignment.
Our Service Center
Our team at Gengras Chrysler Dodge Jeep Ram dealership is here to ensure your tires last as long as possible. We'll fill your tires to the recommended air pressure during service appointments and we'll be sure to get you scheduled for routine tire rotations.
During any service appointment, we'll also keep an eye out for any signs of wheel alignment problems to make sure your truck is ready to drive without any issues. Find your RAM parts with us today!