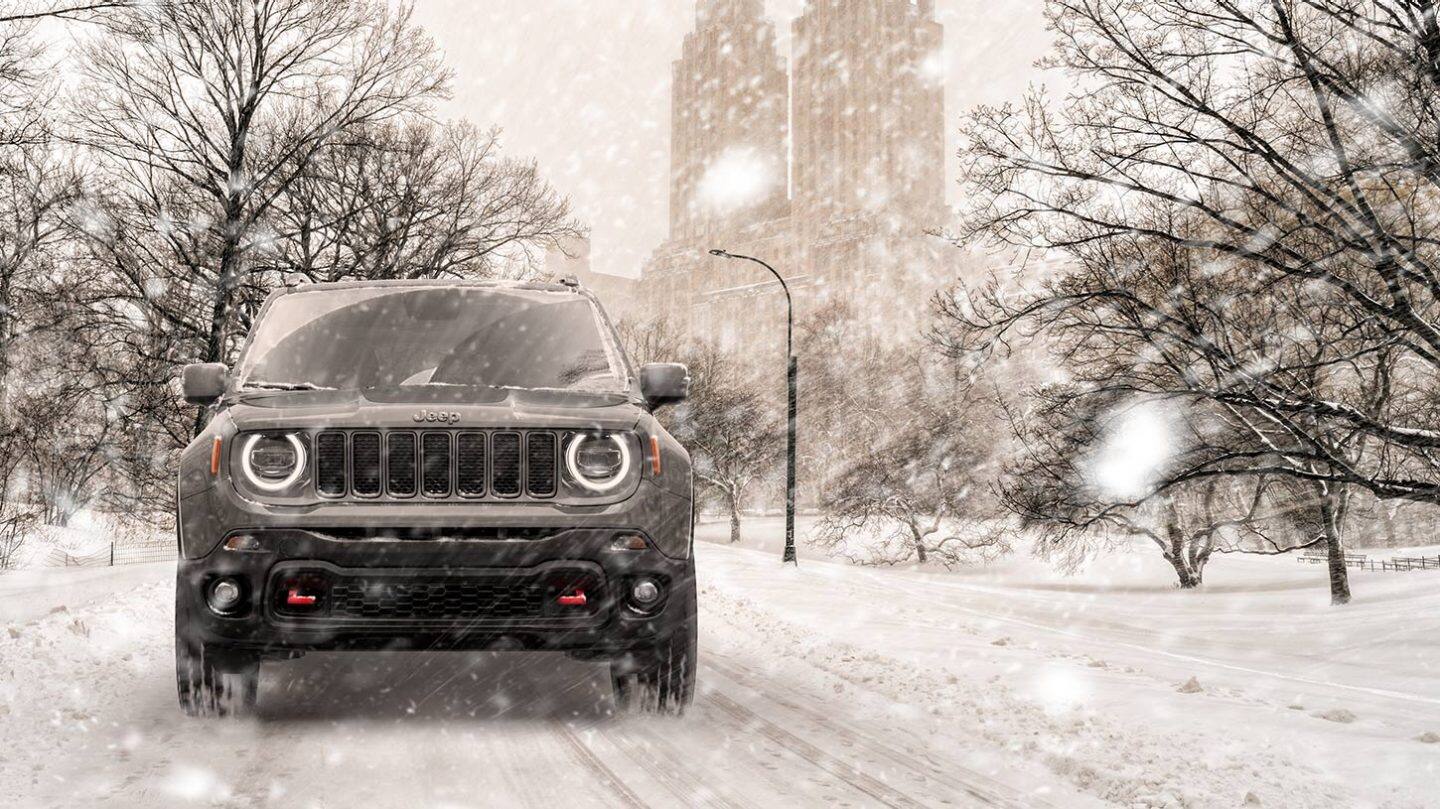 Winter Driving Tips in CT
Presented by Gengras CDJR
Winter's in Connecticut are tough, even before you get on the roads. The road conditions in winter can bring snow, ice, and slush, making driving conditions dicey. While these conditions can be dangerous, you can keep yourself and your loved ones safe on the roads this winter. While staying inside is the only way to stay completely safe in winter weather, staying off the roads isn't always possible. We want to offer you a few winter driving tips before you head out into the harsh Northeast winter. Read below to learn more!
Driving in Winter Weather
There are measures you can take while you're behind the wheel to prevent slippage in inclement road conditions. Driving slow is the number one method of winter driving safety. This will help you increase the following distance between you and the car in front of you to give you more time to slow down if they brake. It will also help maintain traction on the road. Applying both pedals is also advised. Pressing the gas pedal too quickly can cause your tires to spin and lose traction. Braking too quickly will cause the wheels to lock up, which could lead to sliding. Rather than trying to power up a hill, you should gradually build up speed on flat ground or downhill, then apply light pressure to the gas pedal and coast up the hill. In the unfortunate event that your vehicle does get stuck, it's important that you stay with your vehicle with the dome light on. You should also avoid overworking yourself while trying to get your car unstuck. If you can't get it out yourself, wait for rescue crews. It is advised that you leave your engine off as much as possible and only turn it on to warm up. This will conserve fuel while you wait. You can stay safe this winter by using these tips properly.
Winter Roadside Emergency Kit
Keeping an emergency kit inside your vehicle is a great idea for year-round driving, but it is extra important during the winter months. In the unfortunate event that you encounter a roadside emergency, your roadside emergency kit should have a few things to help solve the problem, keep you safe, and keep you comfortable. Your emergency kit might include jumper cables, a snow-brush, a first aid kit, a flashlight, extra batteries, a portable phone charger, and extra warm clothes like blankets, hats, and gloves. It would help if you also kept at least half a tank of gas in your car to avoid running out of gas while waiting for help.
Vehicle Tips
Before venturing out in wintery weather, you should ensure your vehicle is mechanically sound and operation properly. There are a few things that you should have checked before driving in the snow. These things include testing the battery, inspecting the braking, steering, suspension systems, and getting an oil change. Cold temperatures can cause the build-up of sludge. You should also check your tire pressure monthly to make sure they are properly inflated. While you do this, you should make sure you have adequate tread to maintain traction.
Get Your Vehicle Winter Ready at Gengras CDJR
It can be intimidating to drive in the wintertime. We hope that these few tips have helped ease your mind to help get you through the winter safely. At Gengras Chrysler Dodge Jeep Ram, we take your safety seriously. This is why our experienced technicians in our service center are ready to help you get your vehicle in its best shape and ready to handle whatever this winter throws at us. Our service technicians will thoroughly look over your car to check all the critical equipment, including the brakes, fluids, suspension, battery, and everything in between. You can set up your next service appointment by calling our service center or using our online scheduler right
here
on our website. We look forward to seeing you!