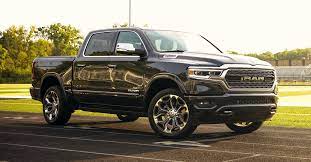 Some 2023 models have already released, but there is a lot in the works for these popular automakers. At Gengras we want to highlight some of the plans these brands have for the 2023 model year, ensuring you have all the details you need when choosing your next vehicle. Be sure to reach out to our team if you have any specific questions about these brands, our new vehicles, or why to shop with us!
Ram Updates for 2023
Ram vehicles provide a dependable performance and have been growing more innovative with each model year. Rumors are circulating that the popular Ram 1500 will have a new instrument cluster design, different hood scoop, and possible new engine option, making it a strong contender for Connecticut drivers.
Those looking for a commercial van will love updates to the 2023 Ram ProMaster. New lighting, safety features, best-in-class cargo volume, rear roll-up door, and more provide an impressive value with the release of the 2023 ProMaster.
Dodge Updates for 2023
With only minor updates for popular models near Waterbury like the Dodge Charger and Challenger, more excitement surrounds the 2023 Dodge Hornet. The 2023 Hornet is expected to be a small SUV added to the Dodge lineup. Details are sparse, but Dodge never disappoints with power and capabilities.
Jeep Updates for 2023
The 2023 Jeep lineup will include styling updates and a new package for the Jeep Wrangler. The iconic model continues to offer Hartford drivers the capabilities for a weekend escape and the comfort for your daily commute. Most of the Jeep lineup will see some form of update for its interior, exterior, or technology.
Chrysler Updates for 2023
The 2023 Chrysler 300 and 2023 Chrysler Pacifica aren't expected to have significant updates. The brand hasn't announced anything major for their lineup, and we expect their vehicles to continue to their upscale and capable designs for Bristol drivers.